25 Sep

Plan a Production like a Pro: a 10 Step Guide Pt. 1

Part 1
Congratulations! You've decided to join the ranks of marketing maestros by making a video for your organisation/people-power campaign/self-run hats for dogs pet project. Whether you were spurred on by the viral fame of a competitor or just got sick of VMP blogs reminding you that people actually pay attention to and remember 70% of information in videos, you now have some decisions to make. In fact, planning a production takes a significant amount of time, effort and resources in order to keep the result in your client's inboxes and out of the deep, dark side of Youtube where people go to feel better about their own creative endeavours.
Sometimes bad publicity is just bad.
Here at VMP, we aim to please – as such, we've put together a list of ten important steps to planning your next video production.
1. Budgeting and Cost
In the wise words of great prophets of the 20th century, the Wu-Tang Clan, "cash rules everything around me". This evergreen nugget of wisdom rings especially true in the video production industry, where it's impossible to manage expectations (and deliver on them) without a production budget.
By setting out a very clear idea of cost before you start, both you and your chosen production company can come up with effective strategies. This will not only give full transparency to the production company, but also give you the best video production possible. Moreover, don't worry if you don't have a huge budget – we understand that sometimes we must forsake our Wolf of Wall Street-esque dreams in the name of responsibility and frugality.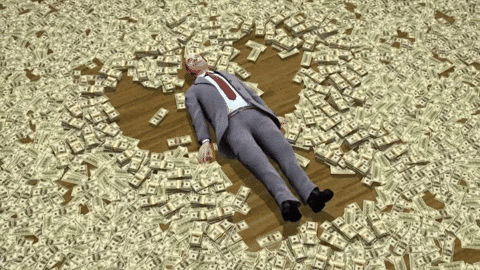 Less of this.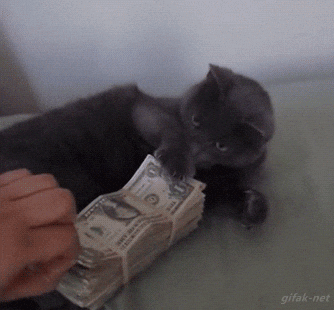 More of this.
Although a higher budget will often mean a higher-quality finished production, most production companies (including VMP) will tailor their quote to meet your needs – we love supporting small businesses!
2. Concept Development
After you've decided how much you're willing to spend, you'll need to come up with a rough concept for the video. If you have a slogan, company mascot or can provide video examples of what you see the video looking like, write them down or create a concept document! This will give the production company a skeleton that can then be fleshed out to suit your creative visions. Without this initial direction, the production process can become more difficult and you run the risk of finding yourself out of pocket, out of time and unhappy with the end result.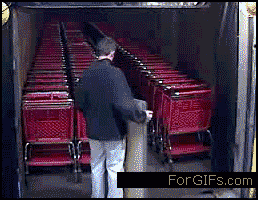 Without concept development, you can find yourself here. You don't want to find yourself here.
3. Find the Right Production Company
Despite popular belief that Google is the all-knowing deity of the 21st century, more goes into choosing a production company than simply searching 'video production' in the search engine's powerful rainbow box. Before making a decision, collaborate with colleagues who have had videos made and find out who they used, as well as whether or not they were satisfied with the company's service. Buyer beware, skipping this step may leave you with a viral video… but not quite as you envisioned it.
Picking a production company out of the haystack can leave you with masterpiece productions such as this one.
As a production company, VMP offers over 20 years of production experience and has worked with businesses of all shapes and sizes! We currently have a Business Promotional Package offering video productions starting from $2,000 – call or contact us to learn more. Once you've chosen your production company, start thinking about an initial production meeting.
4. Production Meeting
The initial production meeting gives you a chance to talk about all of your wants, needs, directions and visions for the video with your production company. Oftentimes this discussion allows any knots, issues or extra costs (we're lookin' at you, client that asked us to film people being eaten by tigers) to make themselves known before the actual production process begins – so it's best to  address all ideas / questions / concerns in this meeting.
That being said, this ain't VMP's first rodeo and the vast majority of your ideas (yes, including being eaten by tigers) can most likely happen! We do love a challenge.
5. Scripting and Storyboarding
The scripting and storyboarding steps are, arguably, two of the most important aspects of the pre-production process. While not always necessary, they are easy to underestimate.
The scripting process often sees countless drafts and revisions before any filming actually begins, and largely determines the remainder of the production and post-production schedules. A high-quality script requires a hefty chunk of creativity, time and the occasional left hook to the author's computer screen. This step is especially important if you're filming interviews, as it gives both you and the interviewee time to prepare and have answers sorted by the time filming rolls around.
The Dollar Shave Club found huge online success with their initial marketing video, which underwent months of scripting revisions before the filming process even began.
Like the script, a storyboard is a crucial aspect of the pre-production process. Storyboarding allows you the chance to visualise the production pre-filming and make any necessary adjustments that may pop up. Not only that, but it is great for when you're filming a narrative or a story driven piece, as it allows you to jot down how you think the story should flow beforehand.
The storyboard for cult classic, Psycho.
NEXT READ – Plan a Production like a Pro: a 10 Step Guide Pt. 2
---
CONTACT US AT VMP
VMP is a Brisbane video production house which specialises in many forms of media production.  Our services range from television commercials to promotional videos, corporate videos, online video production, e-learning projects and more (see our recent projects). Delivering quality screen productions for over 20 years, VMP is one of Brisbane's leading video and film production companies. We are your one-stop shop for corporate video production in Brisbane. For more information, quote or just a chat about how we can deliver your message more effectively, please don't hesitate to contact us on 07 3324 0900 or send us your enquiries.
IF YOU LIKED THIS ARTICLE, HERE ARE SOME MORE!